< Shirts
Black and Navy Tattersall Wrinkle-Free Shirt
The perfect everyday shirt. Wrinkle-free, soft, and comfortable, this shirt makes it easy to look good in any situation.
Learn More
Product Overview
Black and Navy Tattersall Wrinkle-Free Shirt
USD$79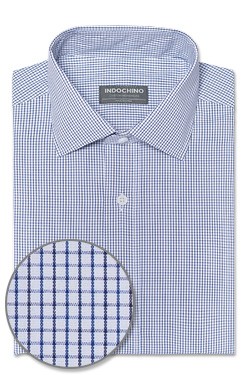 Our exclusive line of wrinkle-free cotton shirts resist creases, yet feel incredibly soft and comfortable. Easy to care for and easy to wear, these shirts never go out of style.
100% cotton
Machine wash cold. Hang to dry. Iron on correct settings.
130 gsm, medium weight fabric made for all climates and seasons
100% cotton
Machine wash cold. Hang to dry. Iron on correct settings.
130 gsm, medium weight fabric made for all climates and seasons
Gallery