< Shirts
Blue Paisley Shirt
USD
$99
$79
Our in-house paisley design will infuse life into any outfit.
Learn More
Product Overview
Blue Paisley Shirt
USD$99 $79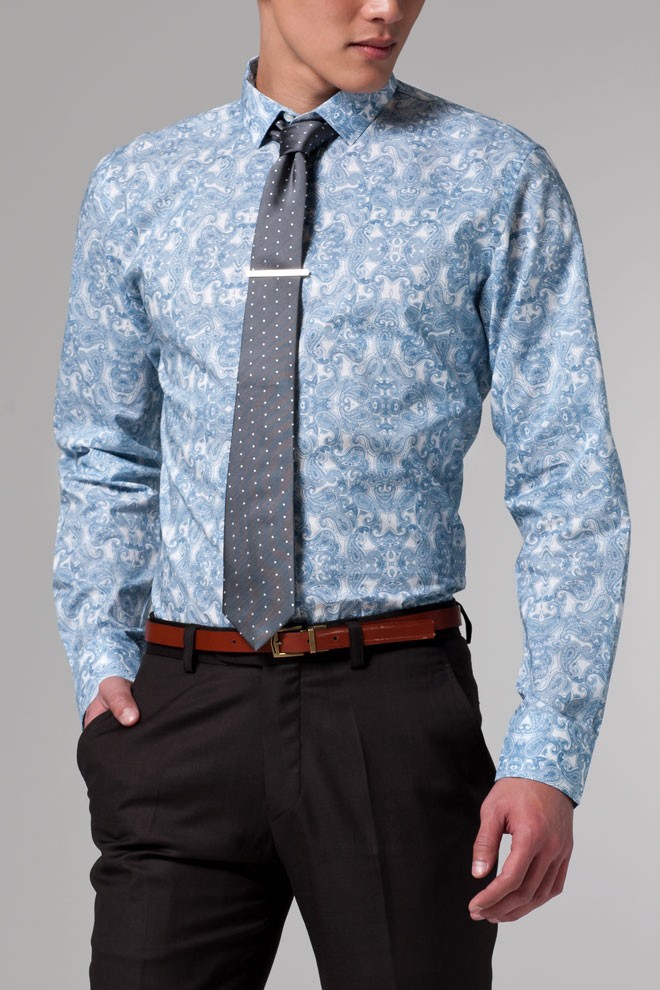 Express your personality by infusing paisley into your wardrobe with this botanical motif, inspired by the date palm tree. This coveted print is synonymous with style and has been adorned by everyone from royalty to rockstars. Our in-house paisley design is versatile enough to spice up your favorite suit, or pair with dress pants, jeans or chinos.
Gallery