BACK TO Blazers
Charcoal Basketweave Plaid Blazer
The Charcoal Basketweave Plaid Suit offers more than meets the eye with it's unique pattern in a versatile gray on gray palette.
Learn More
Product Overview
Charcoal Basketweave Plaid Blazer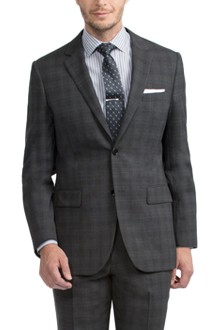 In addition to being custom made to your unique measurements and specifications, Indochino suits are built with top quality components and thoughtful construction. All our suit jackets are half canvassed for greater versatility and superior shape for your body. Each jacket also features fully canvassed lapels, bullhorn buttons, lightweight shoulderpads and high quality collar felts.
Gallery