BACK TO Suits
Essential Gray Herringbone Suit
Original price:
USD
$449
Sale price:
$375
The perfect everyday suit. Timeless, wearable, wrinkle resistant and versatile for any occasion.
Learn More
Product Overview
Essential Gray Herringbone Suit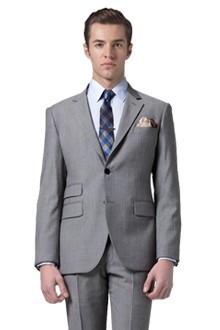 You can't go wrong with a light gray suit, and this version is no exception. The small herringbone pattern adds depth and texture to the soft gray color, but is subtle enough that you can choose to pair it with either a solid or patterned shirt. Appropriate for all seasons and occasions.
Gallery