How it Works
FAST & EASY
MEASURE YOURSELF IN 10 MINUTES, THEN PUT YOUR SUIT ON, WRINKLE-FREE, RIGHT OUT OF THE BOX IN 2 WEEKS LATER.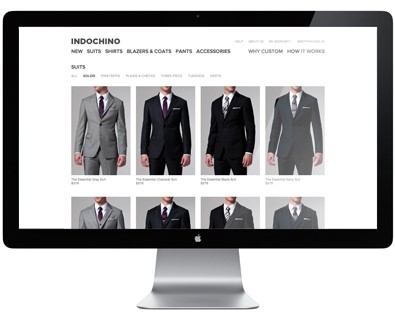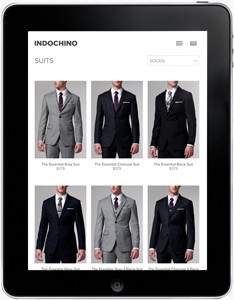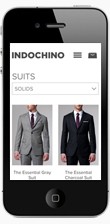 1. Choose your style Pick from a full selection of suits, shirts, outerwear and accessories to build your look. We have new and updated designs every week, so your wardrobe can always be updated for every occasion.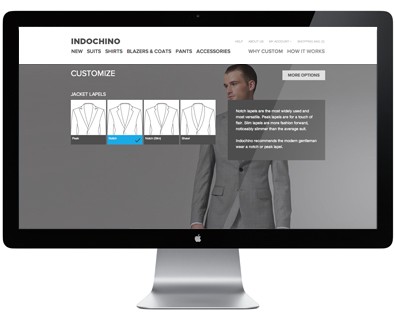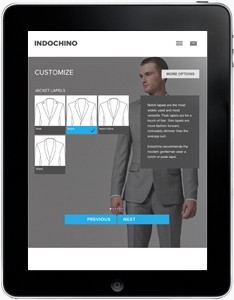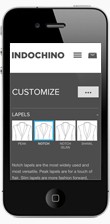 2. Customize Your suit Have a say in your suit and a say in the details. At Indochino, we offer unique features like 40 character monogramming, collar felts and linings. All your choice, all for free.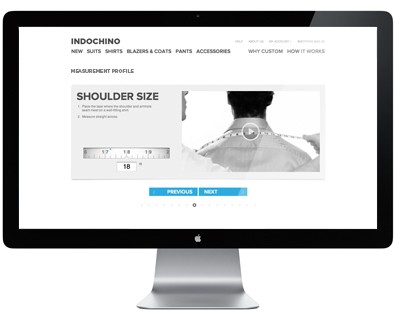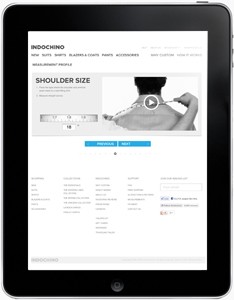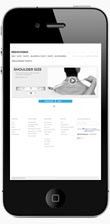 3. Get measured online Follow our step-by-step video guides to set up your measurement profile. We walk you through every detail, so you can have the confidence to get it done right. It takes less than 10 minutes and can be done from the comfort of your home. You don't need a tailor, only a good friend (mom, girlfriend, sister, buddy). Once your order is placed, our team goes through all your measurements to ensure that everything looks good.

Get A Tape Measure
FREE SHIPPING AVAILABLE*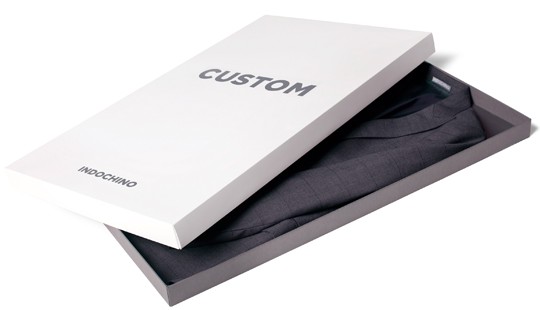 Indochino garments are made-to-order and shipped in 2 weeks via DHL. We offer free shipping on orders over $150 in the USA & Canada and over $165 in Australia. On orders under the free delivery threshold, we charge a flat rate of $20. Gift cards, tailor's kits, and tape measures ship for free, but are not counted toward the free shipping threshold. We do not ship to Austria, Argentina, Belgium, Brazil, Chile, Faroe Islands, Greece, Ireland, Lithuania, Mexico, North Korea, Philippines, Portugal, Puerto Rico, Russia, South Korea, Uganda, and Uruguay and cannot ship to P.O. Boxes.

Indochino offers free return shipping in the United States, Canada and Australia.
OUR PROMISE
IF YOUR SUIT DOESN'T FIT THE WAY IT SHOULD,
LET US KNOW & WE WILL MAKE IT RIGHT.
INDOCHINO is a true Made to Measure experience. Your suit is made just for you based on your measurements, choice of fabrics, and customizations. Every INDOCHINO purchase is backed by our Fit Promise. If your order does not meet expectations, let us know and we will make it right. We're here to help. Contact our Customer Experience team and we will guide you through the process. We will help you get the suit that is perfect for you.
WHAT OUR CUSTOMERS ARE SAYING
"Just got my suit - unbelievable. I love it. It fits perfectly, could not have asked for a better transaction. Good stuff guys."

- Martin
"Thank you so much for accommodating me. It is not only because of your craftsmanship, but also because of your customer experience that has me recommending Indochino to my friends."

- Dean
"I can't recommend your company enough to colleagues and friends. Thank you again for the excellent customer experience and continued great products."

- Alex