Board Members
DREW GREEN
DREW GREEN
Chief Executive Officer
Drew Green is an award winning entrepreneur and expert in managing fast-paced, high-growth companies. A visionary leader, Green has created one of the world's fastest growing apparel brands. Since 2015, he has established over $90M CDN in strategic capital commitments for INDOCHINO, with less than 27% shareholder dilution via these transactions.

Green's focus, dedication and decisiveness has tripled the size of the company, helped it achieve profitability in 2017 and improved EBITDA by just under $8 million USD year-over-year. Through a commitment to an experience-based Omni channel commerce strategy the past three years, INDOCHINO has expanded its retail network across North America to include 22 showrooms as of March 2018, with as many as 37 showrooms by year end and dramatically increased its product assortment to become the undisputed global leader in custom apparel.

Prior to INDOCHINO, Green founded and was Chief Executive Officer of SHOP.CA, Canada's first multi-merchant marketplace, which is now owned by EMERGE COMMERCE, which he leads as Chairman and major shareholder. EMERGE has successfully combined several eCommerce brands globally over the past two years. Throughout his career, Drew has helped create billions in shareholder value through leadership roles at DoubleClick (acquired by Google), SHOP.COM (acquired by Market America) and Flonetwork (acquired by DoubleClick).

Green is a shareholder, mentor and/or member of 15 Canadian private company boards across Technology, Commerce, Ed-Tech, FinTech, Block Chain and Real Estate and is also a proud to be a member of the Board of Directors at The Scarborough Hospital Foundation, which oversees a network of hospitals in one of the most underprivileged and underfunded urban areas in Canada. This is an area he plans to significantly develop in the decades ahead.

A sought after Technology, eCommerce and Retail expert, Green has presented to hundreds of thousands of industry peers, leaders, students and entrepreneurs globally through events, conferences and educational forums and customarily gets the audience to high five before he begins. In 2017, he gave the keynote presentation at National Retail Federation's BIG SHOW which was attended by 35,000 retail executives and was the keynote speaker at Internet Retailer in Australia in August 2017. Drew has been quoted in more than 1,000 news outlets over the course of his career, including the New York Times, Wall Street Journal, Globe and Mail, National Post, Toronto Star, Washington Post, Fortune Magazine, Forbes, Bloomberg, Huffington Post, TechCrunch, Yahoo, BusinessWeek, BNN, CNN and CBC.
SCOTT JACOBSON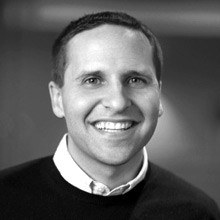 SCOTT JACOBSON
Partner, Madrona Venture Group
Scott joined Madrona Venture Group in 2007 and serves on the boards of INDOCHINO, Teachstreet and Yieldex. He also served on the board of Jambool prior to its acquisition by Google in 2010. Scott is particularly interested in consumer web, e-commerce, digital media, and mobile technologies that present opportunities for disruption of large, established markets. Prior to joining Madrona, Scott worked at Amazon.com, where he held senior product and business management positions in the Amazon Kindle and Marketplace groups. Scott graduated cum laude from Northwestern University, where he received his bachelor's degree in Applied Mathematics and Economics. He received an MBA from the Stanford Graduate School of Business, where he was an Arjay Miller Scholar.
PETER CORNETTA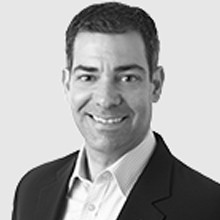 PETER CORNETTA
Partner, Highland Consumer Partners
Peter is a Managing General Partner of Highland Consumer Partners. He has more than 18 years of experience in mergers and acquisitions, private equity and venture capital. He is involved in all aspects of the investment process from investment origination, transaction negotiation, and execution of post-closing development. Prior to Highland Consumer Partners, Peter was a Managing Director at H.I.G. Capital LLC, a leading middle market private equity firm. Peter graduated from Babson College with BS in Finance, Investment and Economics and holds an M.B.A from the University of Pennsylvania's Wharton School.
MICHAEL CAM-PHUNG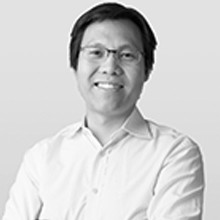 MICHAEL CAM-PHUNG
Principal, Highland Consumer Partners
Michael is a Principal at Highland Consumer Partners where he focuses on consumer goods, services and specialty retailers. He is actively involved in the Highland Consumer Partners' interests in True Science, City Sports, Pharmaca, Life Gear and Guitar Center. Previously, Michael was a Senior Analyst in the Consumer & Retail Corporate Finance Group at William Blair & Company. Micahel graduated from University of Chicago with an A.B. Economics and Public Policy.
Board Observer
AMIT AVNET
AMIT AVNET
Vice President, Consumer Service Business Division, Mitsui & Co. (USA) Inc.
Headquartered in Tokyo, Japan, Mitsui & Co. Ltd. is one of the most diversified and comprehensive trading, investment and service enterprises in the world, employing over 45 thousand employees, with 140 offices in 65 countries. Amit has been with Mitsui since 2013, and is primarily responsible for sourcing, executing and integrating new investments and acquisitions in the areas of Tech Enabled Services, Education, Consumer (Retail) and Healthcare across North and South America.

Prior to Mitsui, Amit spent over 15 years in the Investment Banking and Private Equity industries, advising and investing in dozens of middle market companies in a variety of industries. He has extensive experience across the asset class spectrum in both growth as well as turn-around\restructuring environments. Amit received an MBA from Tel-Aviv University, and a BA in Economics and Management, from the Technion – Israel Institute of Technology. He served as a Lieutenant, in the Israeli Defense Forces..