Management Team
DREW GREEN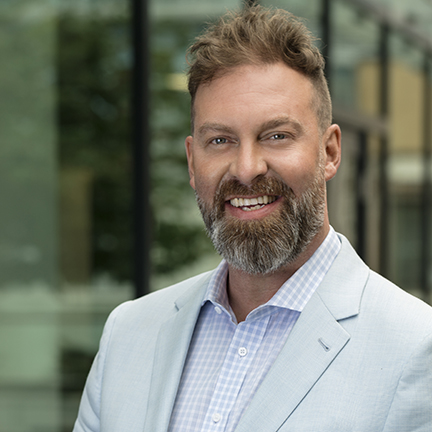 DREW GREEN
Chief Executive Officer, President, Director
Drew Green is an award winning Chief Executive Officer, entrepreneur and expert in managing fast-paced, high-growth companies. A visionary leader, Green has created one of the world's fastest growing apparel brands. Since 2015, he has established significant strategic capital and global alliances that has led to over 500% growth, and enhanced profitability KPI's. Previously recognized as Top 40 Under 40, as well as CEO of the year, Green has been recognized for his accomplishments throughout his career. In 2017, Green was awarded the Innovation in Retail award by the University of Alberta. In 2018, he was awarded Breakout Retailer of the Year by Chain Store Age and was selected as the Entrepreneur of the Year by Ernst and Young.

Green's vision, decisiveness and commitment has grown INDOCHINO over 5X, in just four years, while turning the company EBITDA positive since 2017. Over the past four years, INDOCHINO launched and then expanded its retail network across North America to include 55 showrooms by the end of 2019, with more than 20 additional showrooms planned for 2020.

Over the past four years, Drew has established up to $100M CDN in strategic long term capital commitments from Madrona Venture Partners, Highland Consumer, Dayang Group, Mitsui & Co and Post Media, setting the company on a path to become a globally recognized brand.

INDOCHINO continues to focus on innovation. In 2018, the company expanded beyond formalwear into new categories to include custom casual pants, casual shirts, shorts and outerwear. Drew is committed to continuously improving fabric assortment, enhancing the product and reducing delivery times to become the undisputed worldwide leader in custom apparel.

Prior to INDOCHINO, Drew founded and was CEO of SHOP.CA, Canada's first multi-merchant marketplace, which is now owned by EMERGE COMMERCE, a company he leads as Chairman and major shareholder. EMERGE has successfully combined six eCommerce brands globally over the past two years and raised significant capital towards global expansion. Throughout his career, Drew has played key leadership roles at companies that have created billions in shareholder value: DoubleClick (acquired by Google), SHOP.COM (acquired by Market America) and Flonetwork (acquired by DoubleClick).

A sought after technology, ecommerce and retail expert, Drew has presented to hundreds of thousands of industry peers, leaders, students and entrepreneurs through events, conferences and educational forums. Over his career, Drew has been quoted in more than 3,000 articles including The New York Times, Wall Street Journal, Globe and Mail, National Post, Washington Post, Toronto Star, Fortune, Forbes, Bloomberg, Huffington Post, TechCrunch, Bloomberg, BNN, CNN and CBC.

As an enthusiastic champion of Canadian Entrepreneurs, Drew has become a founder, chairman and/or a shareholder for 25 private companies that drive innovation and growth across commerce, consumer products, artificial intelligence, technology and real estate industries. Drew is a proud member of the Board of Directors at The Scarborough Hospital Foundation, which oversees a network of hospitals in one of the most underprivileged and underfunded urban areas in Canada. He plans to significantly redevelop this Canadian district in the decades ahead through an EMERALD CITY vision he's developed.
PETER HOUSLEY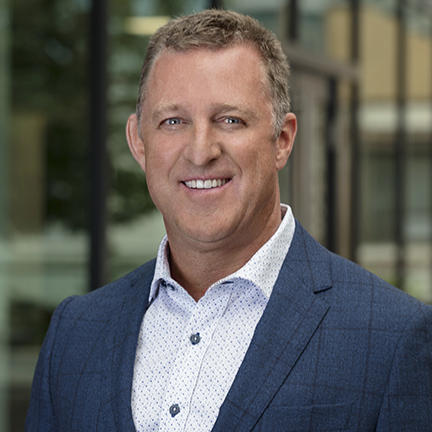 PETER HOUSLEY
Chief Revenue Officer
Peter accelerates brands and businesses. He is responsible for INDOCHINO's omnichannel sales and revenue performance, and has played a critical role in driving growth to over 50% year-over-year from 2015 to 2017 through his dedicated and passionate leadership. In his capacity as CRO, Peter enables the company to take a true multichannel view to the planning, execution and management of its growth. Peter is a senior executive with President, CEO and CMO experience including retail, fashion, hospitality, digital pure play and consumer goods industries. He served as Chief Executive Officer and Director at Lavalife Inc. from 2000-2003, and returned as President from 2010-2011 to lead a subsequent M&A transition. He also served as President of Milestones Restaurants, prior to which he held retail executive positions at HBC and Eaton's.
MORGAN WHITNEY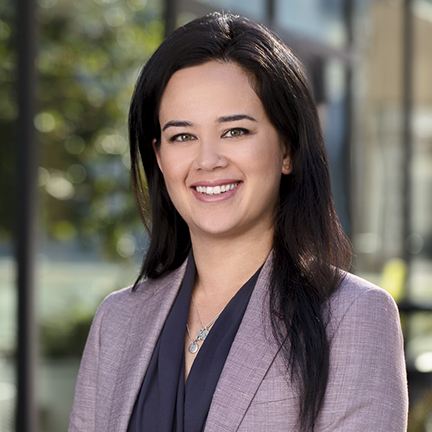 MORGAN WHITNEY
Chief Financial Officer
As Chief Financial Officer, Morgan is responsible for leading the financial operations and strategy at INDOCHINO. Joining after an eight-year tenure at Lululemon Athletica, Morgan has broad experience in a fast paced, omni-channel retail environment. She most recently led the finance team responsible for new market entry, as well as the ongoing financial compliance related to Lululemon's global expansion efforts. Responsibilities in this role included driving financial strategy around corporate structure, accountability for reporting, analyzing and communicating the financial results and key performance indicators of the company's subsidiaries to key stakeholders including local directors and corporate senior management, and ensuring compliance aspects were met including external reporting, financial audits, corporate tax compliance and other governance activities. In this, and other roles, Morgan has partnered closely with IT teams to develop, implement and manage systems that support the financial reporting and analysis needs of the company. Prior to Lululemon, Morgan worked for Ernst and Young LLP focusing on SEC registered clients in the Technology and Communications sector. Morgan is a Chartered Professional Accountant (CPA, CA) and received her Bachelor of Science, Mathematics from the University of British Columbia.
ALEX BUHLER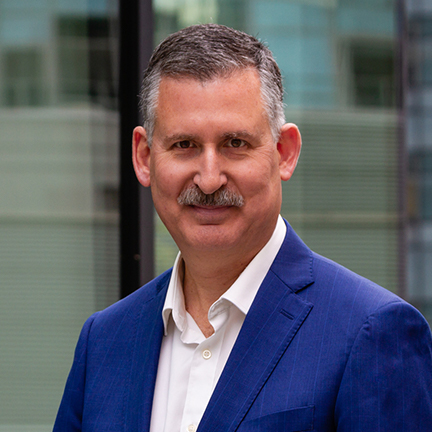 ALEX BUHLER
Chief Technology Officer
Alex Buhler is a leading IT Executive with more than 20 years of experience in data driven, fast paced environments. Prior to INDOCHINO, he was the Chief Technology Officer of Clearly, formerly clearly contacts, where he implemented business driven processes and system enhancements that improved customer experience, web sales and performance.

From 2011 to 2017 Alex was the Chief Information Officer at Mountain Equipment Co-op where he established the enterprise-wide IT strategy to enhance member experience, increase sales and facilitate growth. While at MEC, he implemented a full relaunch of its ecommerce site, created a #1 rated iPhone app, and led the team to improve the omni-channel experience and be recognized with Canada Post's e-commerce innovation award for Best Multi-channel retailer – Large in 2012.

Alex has been on the Board of Directors of the CIO Association of Canada Vancouver chapter for thirteen years, four as President. This group focuses on mentoring and developing current and future senior IT leaders. He also serves on the Governing Body of Gartner's Evanta BC CIO Executive summit. He has presented and/or moderated executive boardrooms on many occasions.
DEAN HANDSPIKER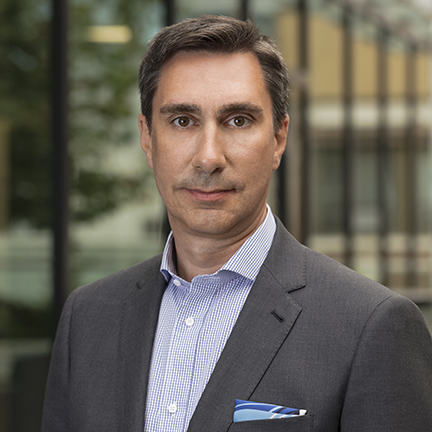 DEAN HANDSPIKER
Vice President of Design – Product & Store Development
As Vice President of Design – Product & Store Development, Dean advances INDOCHINO's custom menswear lines and exceptional showroom experience. His 25 years in international apparel include pivotal roles with Club Monaco, Esprit and Bata Shoes where he sharpened his expertise in visual direction, retail marketing, product design and retail operations. Dean is responsible for the overall vision, look and feel of INDOCHINO's product and retail business. He sets INDOCHINO on the path to success by establishing the inspiration and design of our product lines and spearheading our real–estate and retail expansion strategies.
VANESSA PILLAY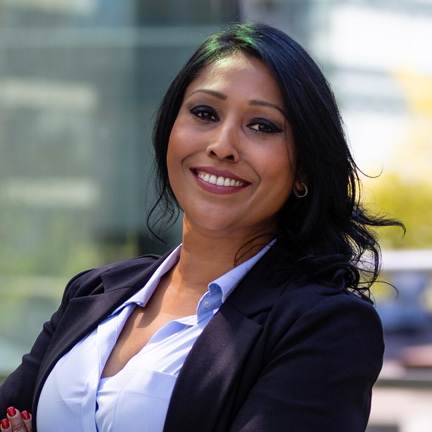 VANESSA PILLAY
Vice President of Finance
Vanessa Pillay is an accomplished and highly motivated global business professional with over 15 years of experience in the financial and technology sectors. She brings expertise in areas of troubleshooting, revenue expansion, strategic planning, business development and growth, marketing, financial stability and IT management. Vanessa has a proven track record of successfully motivating, leading and training cross-functional teams towards success. Her ability to influence, negotiate, resolve conflicts, establish credibility, trust and partnership at all levels of the organization comes from her believe in putting the team at the centre to drive change and create a dynamic environment.

Prior to INDOCHINO, Vanessa led the finance team at Microsoft South Africa with previous executive experience at Standard Bank PBB South Africa and Sun Microsystems South Africa. Vanessa is a Chartered Accountant in South Africa and a Chartered Professional Accountant in Canada, achieving her Bachelor of Commerce (Honours) at the University of Natal, South Africa.
ALY HABIB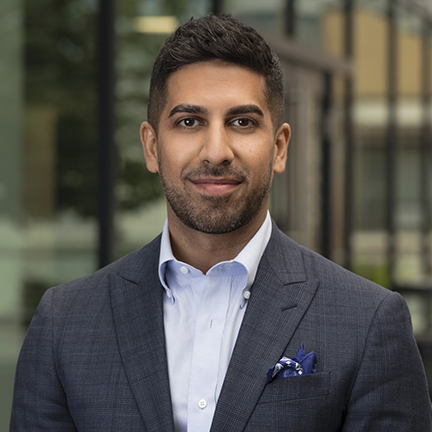 ALY HABIB
Director of Corporate Sales & Partnerships
As the Director of Corporate Sales & Partnerships, Aly oversees INDOCHINO's newest addition to an already flourishing omni-channel strategy. The Corporate Partnership program enables small, medium and large organizations to take full advantage of made to measure suiting experiences. Prior to this, Aly led the growth and development of the Customer Experience team at INDOCHINO - supporting retail showrooms across North America and customers from around the world. With a passion for people leadership and a customer centric vision, Aly has held several key roles over the past decade transforming sales and service cultures at leading Canadian companies such as RBC Royal Bank, Shaw Communications and now INDOCHINO - in both Toronto and Vancouver. Prior to joining INDOCHINO, Aly led the largest contact centre and highest revenue generating sales channel at Shaw Communications - implementing extensive culture and performance driven initiatives geared specifically towards increasing sales efficiency and employee engagement - while maintaining industry leading Customer Satisfaction metrics.
LISA CRAVEIRO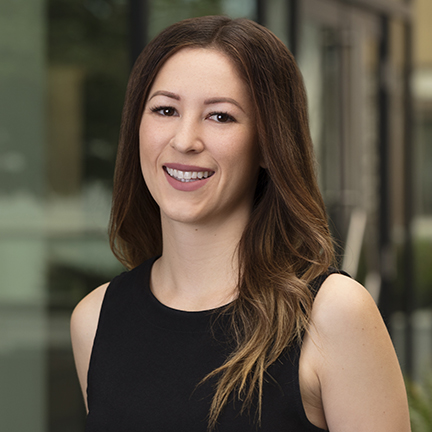 LISA CRAVEIRO
Director of Marketing
Lisa is responsible for leading INDOCHINO's marketing strategy with a focus on driving omnichannel customer growth. For the last two and half years, Lisa has been instrumental in executing and optimizing INDOCHINO's marketing strategies and tactics across numerous platforms while shaping the content and messaging to engage prospects in all stages of the buyer cycle. With over 8 years of experience in fast-paced, high-growth environments, she has also held roles executing digital growth agendas at leading companies such as Clearly and 6S Marketing. In her latest role, she will continue to focus on driving customer acquisition by managing the full-funnel paid media strategy, execution and optimization across a range of digital and offline marketing channels.
JONATHAN BOWYER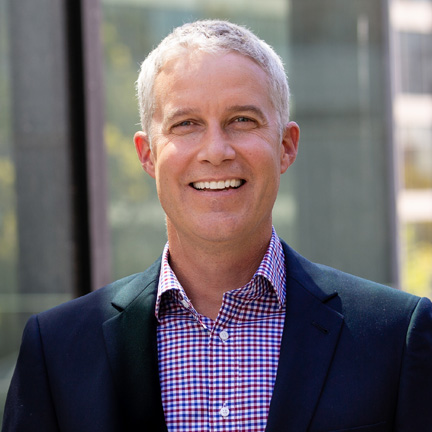 JONATHAN BOWYER
Director of Business Intelligence
As Director of Business Intelligence, Jonathan blends his business acumen and technical expertise to provide strategic guidance through data and analytics. Jonathan has over 15 years experience in business intelligence, solutions architecture, and data warehousing in large B2B and B2C industries. He has an earned reputation of transforming Business Intelligence from a tactical function to a strategic business partner across multiple global organizations. At INDOCHINO, Jonathan leads the charge in ensuring that all business decisions are supported by comprehensive analytics and business intelligence. Solutions delivered by BI provide insights into customer behavior, omni channel performance, production efficiencies, and much more. Jonathan holds an MBA and a Bachelor of Commerce degree.
ANGELA CHUNG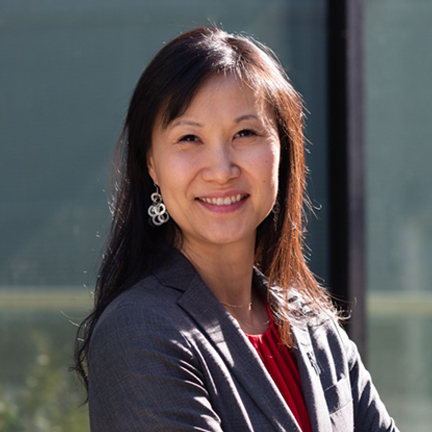 ANGELA CHUNG
Director of Retail Excellence
Angela leads continuous improvements to INDOCHINO's retail processes and delivery, spearheading training and systems initiatives to support the company's commitment to providing a world-class customer experience across our showrooms and customer support channels. She has deep training and technology experience, consulting for startups and international conglomerates across a variety of B2C and B2B industries. Drawing upon her past experiences with organizations such as LEGO, Microsoft, Telus, and UPS, Angela oversees Indochino's retail technology solutions, enterprise communication channels, and omni-channel customer experiences.

With a strong background in change management, process improvement, and fair process practices, Angela has helped different enterprises roadmap and execute business and digital transformations agendas by fostering a culture of empowerment and innovation. Angela is passionate about giving back and has served in a number of volunteer roles including the Bringing Women Together board and as an IECBC mentor. Angela holds an MBA and Bachelor of Computer Science degree and is certified as a Project Management Professional and Microsoft Trainer.
SIVEN SANGHERA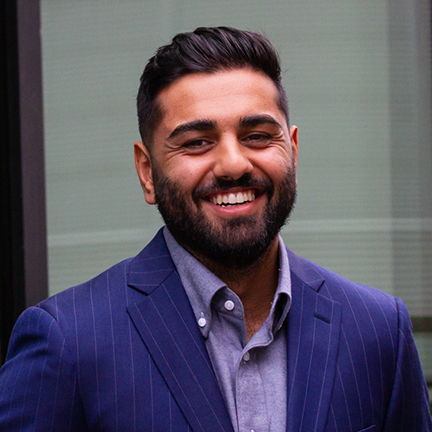 SIVEN SANGHERA
Director of E-commerce
As Director of E-commerce, Siven is responsible for the E-commerce channel and its overarching strategy. Siven is a motivated individual, with hands on experience in high growth environments both in E-commerce and business analytics. Prior to his role at INDOCHINO, Siven has been heavily involved in e-commerce technology migrations leveraging best in class technology, multilingual internationalization, category expansion, conversion rate optimization and developing web analytics.