< Suits
Essential Black Suit
The perfect everyday suit. Timeless, wearable, wrinkle resistant and versatile for any occasion.
Learn More
Product Overview
Essential Black Suit
USD$499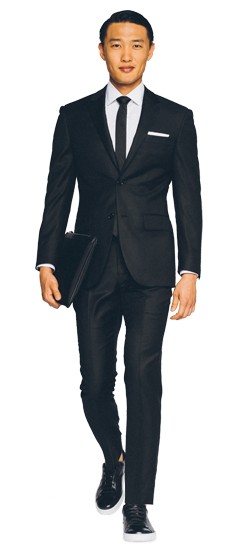 The Essential Black Suit should have a place in every man's closet. The super fine fabric has a slight sheen that makes this versatile suit great for a night out, whether formal or informal. Disprove the dated idea that black suits are only for formal occasions by wearing it during the workweek with a striped or checked shirt.
100% Wool
Super 120s
Dry Clean Only
100% Wool
Super 120s
Dry Clean Only
Gallery