< Shirts
The Associate Red & Blue Tattersall Shirt
The iconic Tattersall pattern gets kicked up a notch with a subtle hint of sheen.
Learn More
Product Overview
The Associate Red & Blue Tattersall Shirt
USD$99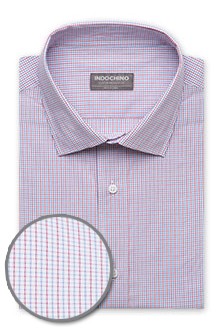 The iconic Tattersall pattern has been around since the 18th century and is a staple in the well-dressed workforce. We've given this classic pattern an extra shot of sophistication from a subtle sheen that makes it ideal for a dapper day at the office. This 100% cotton shirt will pair perfectly with a charcoal, navy or tan suit and looks great on its own with a pair of grey pants.
Gallery