< Shirts
The Paragon Shirt
USD
$79
$69
The silk and cotton mix of this shirt controls body temperature while looking great.
Learn More
Product Overview
The Paragon Shirt
USD$79 $69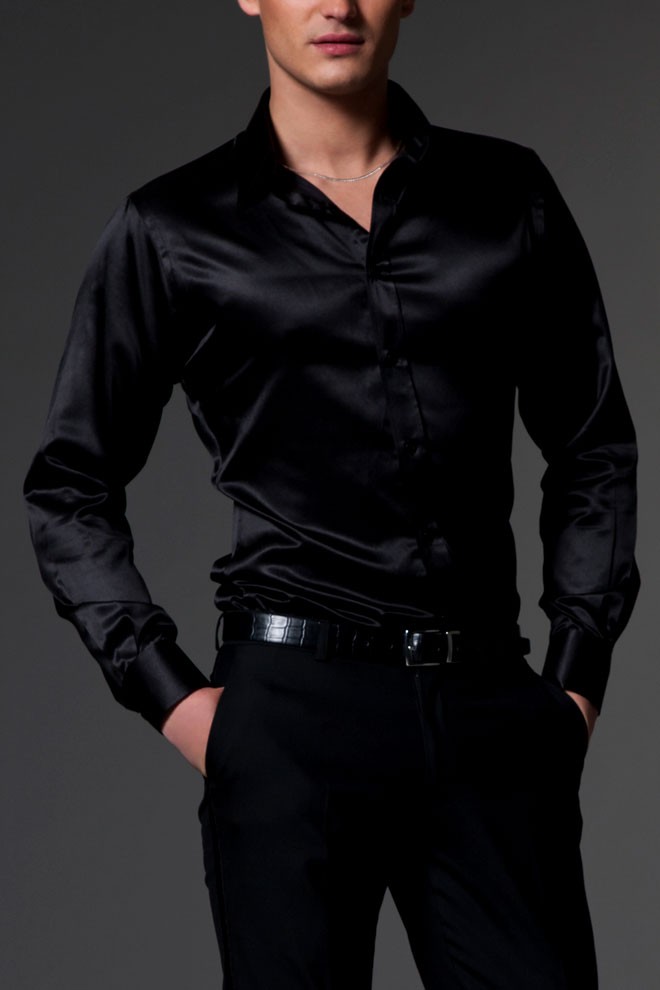 Take the night in a black silk cotton mix shirt which leaves others guessing what your secret is. Embrace the comfort of cotton mixed with silk that allows you a climate-controlled dancefloor experience. Perfect for almost any occasion, The Paragon shirt teams majestically with every colour in your wardrobe. However when it gets together with black pants plus a white, red or green tie, it's a match made in heaven…or on the runways of Milan. Peerless, without equal and unafraid to stand out from the crowd, the ultimate shirt is always The Paragon.
Gallery