BACK TO Shirts
Helston White Square Front Tuxedo Shirt
The subtle elegance of this tuxedo dress shirt is amplified when paired with studs.
Learn More
Product Overview
Helston White Square Front Tuxedo Shirt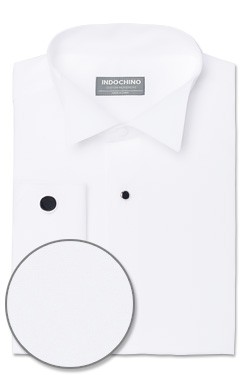 There are a few things you need to know about the White Square Front Tuxedo Shirt: every man should own one; it is all you need to wear with a tux; and it will never go out of style. Just be sure to only wear it with a tuxedo - this isn't an office shirt. 100% cotton. *This shirt is designed to be worn with studs. Studs must be purchased separately.
Free Shipping in North America
On orders over $150
Ships in 2-3 weeks
Free return shipping in the US & Canada
Custom Made
Based on your measurement profile
Gallery